A 6-day residential intensive training
A unique, unmissable opportunity to learn the art of facilitating a successful rhythmical event with Arthur Hull, pioneer of Drum Circle facilitation.
–
For the second time in Italy with the 6 Day Drum Circle Facilitator Intensive Training, Arthur Hull himself will teach you the Village Music Circles facilitation method he created with the mastery and wisdom of more than 40 years of experience and more than 13,000 licensed Facilitators worldwide!
Arthur, pioneer of rhythm facilitation, and Harshil F. Chiostri, VMC Certified Trainer for Italy, will offer you more than 50 hours of learning activities in which to experience intensive practice of all the facilitation techniques that will allow you to acquire the necessary skillsto fully integrate the career of Drum Circle Facilitator into your life.
The 6-day intensive training for Village Music Circles ™ facilitators offers beginner and advanced facilitators all the keys to conducting events With groups of all sizes and backgrounds, giving wide opportunities to learn and develop their facilitation skills in a safe and welcoming environment.
Participants at any skill level will receive support from peers as well as mentors and advanced facilitators.
This week goes beyond the training you receive in the 3 Day Training, with the presentation of more techniques, the development of your own style, a greater depth of learning and a wider amount of hands-on experience.
Participants will experiment with numerous keys using movement, voice, drums, percussion and improvised rhythmic games to learn how to unleash rhythmic connection, interactive dialogue, melodies and harmonies in any group of people, in the magic of the circle.

The program includes group instruction and discussion combined with small-group break-out exercises that reinforce learning of basic facilitation elements, always in a fun and empowering way for each.
The exercises become progressively more complex as the facilitators' skills expand, and meanwhile we share rhythm, joy and lots of friendship.
There will be time devoted to individual attention and the development of one's individual skills.
The Intensive includes ample opportunities to experiment freely during numerous "jump-times!" in which to experience many hours of fun learning, practicing and exploring your new skills in an exclusive supportive environment.
This Training will be offered in English and translated into Italian for the parts conducted by Arthur Hull and vice versa for those conducted by Harshil F.Chiostri.
We start on Sunday, July 09, 2023 at 4:00 p.m.
And we end on Friday, July 14, 2023 at 4:00 p.m. for.
50 hours of Training

+ optional workshops
For an intensive in which we will work morning, afternoon and after dinner
To give you the best training!
What will we learn?
As a participant in the 6 Day Drum Circle Facilitator Intensive Training:
You will learn rhythm techniques, games and activities to motivate groups of people

You will develop the facilitation skills needed to lead rhythmical events

You will develop a specific evaluation technique ( Critique Technique) to progressively improve your skills

You will explore customized facilitation techniques and styles

You will learn how to avoid the most common mistakes of a beginning facilitator

You will understand how to apply the learned skills to different types of populations
Learning objectives will be achieved through the development of:
Rhythm skills based on universal principles of percussion playing

Experiences with a multiplicity of musical styles, forms, and instruments

Structured activities to learn facilitation through different tonalities, identification of timbres, variations over time, and different orchestration techniques

Improvisation using music through body, voice and group activities

Building and strengthening community through rhythm
An experience that will deeply transform your life and the lives of the thousands of people you reach with your Drum Circles!
To whom is it addressed?
To you musician, music teacher, orchestra conductor, music therapist, school teacher, social worker, coach, counselor, psychologist/psychotherapist, educator, facilitator of personal growth groups, coordinator of a nonprofit association, Human Resource in business, or simply because you care about the well-being of your community!
By participating in this Training you will learn how to bring the magic of the Drum Circle Facilitated to your entire community!

Adults, children, seniors, associations, schools, businesses, festivals, will enjoy the rhythmic joy unleashed at your events.
Also to the VMC Facilitator who wants to improve his/her skills by participating as a Challenge!
The Network
This experience will give you the opportunity to connect to an international network of facilitators, music therapists, practitioners, new people to collaborate with throughout Italy and the world, to be supported by in your professional growth.

Facilitator Challenge and Specialization
If you have already participated in a 3 or 6-day VMC Facilitator Training don't miss the opportunity to participate in the Challenge role and move forward within your training!
The Challenge is a program developed for those facilitators already graduated with VMC who are actively using VMC technologies in their events.
Time is set aside for each of the facilitators to evaluate and improve their skills.
In fact, the training includes numerous opportunities to freely experiment with one's facilitation skills during the exciting
and challenging "Jump-Time."
As a Challenge you will be invited and challenged to undertake various experiences designed to enhance and deepen your skills, lead exercises with small groups, and meanwhile be evaluated as part of your learning process as you compare your skills with other facilitators.
This is an opportunity to challenge yourself, practice new skills, and be lovingly guided by your teachers to go beyond your limits.
As a further specialization, after participating in at least one 6-Day Training, upon completion of an appropriate internship you can participate in the Mentor Facilitator Training, and eventually as a final goal choose to become a Certified VMC Facilitator.
You can expand your skills by learning numerous rhythm tricks and games that will allow you to refine your work with specific groups of people, from children to the elderly, by participating with Arthur in the Rhythmical Alchemy Playshop, offered periodically in different countries around the world.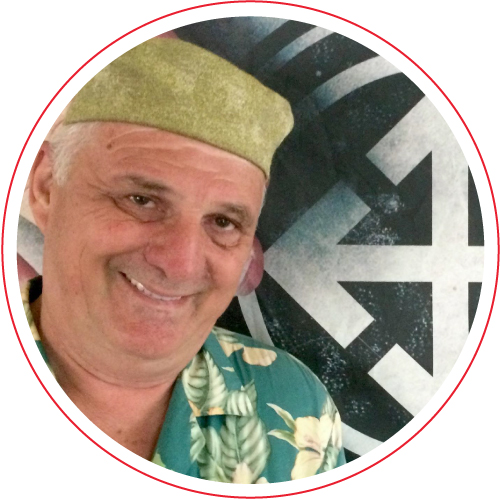 Arthur Hull

Founder of Village Music Circles
A refined percussionist and charismatic teacher, he is regarded worldwide as the pioneer of drum circle facilitation.

In 46 years of refined research and sharing, he has defined the techniques, tools and spirit that make rhythm accessible to anyone, touching the lives of hundreds of thousands of people.

He has taught how to facilitate rhythmical events to more than 13,000 people in 34 countries, and has created an international team of trainers, offering training in more than 20 countries, from the U.S. to Japan.

With a lifelong mission to make the joy and power of rhythm accessible to all, Arthur brings his rhythmical experiences to all levels of the community, from business leaders to at-risk teens.
See below an interview with Arthur about facilitator trainings and this particular training: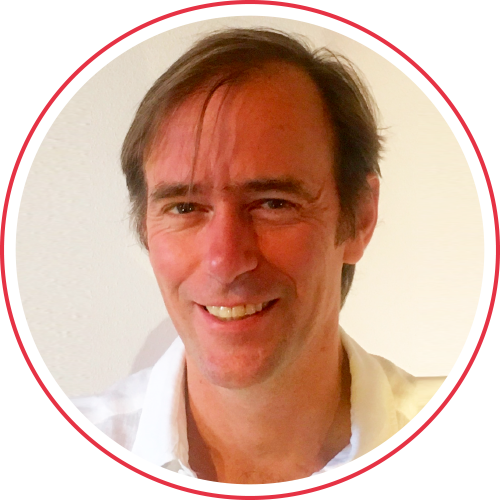 Harshil Filippo Chiostri
He has been studying music since childhood, first piano and then since 1995 percussion and didgeridoo.

He has been a Drum Circle Facilitator since 2008 and he is the first and only licensed teacher in Italy to transmit the facilitation method of Arthur Hull/Village Music Circles, recognized worldwide for its excellent standard of quality and effectiveness.

He has a background in holistic practices that characterizes his work with Drum Circle in giving special attention to the emotional well-being of participants.

He loves to share music in improvisation, both in drum circles and in dance-meditation events, while continuing to study traditional techniques as in the case of African percussion.
In Palaia (Pi), a nature's corner on a hilltop, a country island surrounded by woods and olive groves, where the silence and energy of nature support all those activities that require isolation, concentration, inspiration or movement.

Country Hostel Toscana Nascosta has been hosting personal growth retreats for more than 15 years.
All those groups who aspire to develop their human potential are welcome here. But also those who intend to spend a vacation time in Tuscany away from stress.
Less than an hour's drive from Tuscany's two main airports, Florence and Pisa.


In less than an hour it is also possible to reach the sea, and suggestive tourist places, such as: Florence, Pisa, Lucca, Certaldo, San Miniato, Montaione, Volterra, San Gimignano, and Siena.

Not only that, but there is a swimming pool surrounded by olive trees and lavender plants: during the breaks you can therefore take a nice refreshing bath, so bring your swimsuit and slippers with you !
Two breaks with herbal teas, fruits and cookies are included in the full board service.
Included in all types of services are:
– Supply of natural or carbonated microfiltered water
– free wifi connection
– use of a refrigerator and a kettle
Breakfast is European-style (bread, butter, jam, fruit, yogurt, muesli, cheese, tomatoes and cold cuts, herbal teas, juices, tea, coffee and milk)
Lunch and dinner begin with a salad bar
Dessert is provided at dinner
Wine and other beverages are not included, but available
Not included but use of a washing machine available
"We have chosen this place and this work because we believe we can offer our guests a place where each can mature opportunities for personal growth, in the freedom of the path each can choose. Because we hope that a person's growth, whether cultural or spiritual, can boost the evolution of humanity by sharing the good each person can bring.
We promote a culture of responsibility toward nature and the environment, aware that the goods and resources of this world belong to all who inhabit it and also to future generations. We try, in our daily actions and choices, to consistently live out of these ethical choices of ours.

We strongly believe that proper nutrition is the basis of well-being, so we carefully choose the ingredients of our dishes: seasonal vegetables and fruits, possibly from short supply chain and organic. We season our dishes with our cold-pressed organic EVO oil, and enrich them with the fragrance of the herbs that grow luxuriantly in our fields. We pay great attention to the alternation and combination of ingredients. Our cuisine tends to be vegetarian, Mediterranean-inspired, but upon request we are able to cook rich vegan dishes and of course all the traditional dishes of Tuscan and Italian cuisine."
Località Capannacce, Strada Privata, 130, 56026 Palaia (PI)

Directions:
In the car

Both coming from Florence and Pisa, the exit from the Florence-Pisa-Livorno (Fi-Pi-Li) freeway is at Montopoli. You drive through the roundabout you meet at the exit following the signs for Palaia, that is, going under the freeway again. At the first intersection you turn left (directions to Palaia or San Miniato) avoiding going straight to Marti. At the second intersection turn right (again directions to Palaia or San Miniato) avoiding turning left to Montopoli. At the third intersection continue straight (still signs for Palaia) avoiding turning left for San Miniato. Driving along the Provinciale Palaiese, you will meet the small village of Chiecinella: on the left you will be able to spot a small and ugly prefabricated church, to the right of which begins a dirt road that, in about 900m., leads to the square of Toscana Nascosta parking lot. We suggest riding the dirt road at low speed because of the bumps and the sharp curve to the left that you will encounter.

By train

The nearest station is San Romano – Montopoli – Santa Croce, and you can contact the private cab service "Magdy" at 347 7868123, to arrange your transfer to Toscana Nascosta.

By airplane

Definitely prefer Pisa airport to Florence airport, both for proximity and the possibility of getting on a train straight from the airport.
Before participating
Pre-training reading is highly suggested: "Drum Circle Facilitation: Building Community Through Rhythm" by Arthur Hull. Order it by clicking HERE.



The following video is required viewing.

"The Art of Drum Circle Facilitation.".

Drum Circle Facilitator Kit
Once you become a facilitator, if you don't have drums and percussion to start offering events and if you want to avoid wasting time and money looking for an instrument here and there, you will have the opportunity to purchase a 24-people Drum Circle drum and percussion starter kit at a really special price.