Siete pronti alla sfida del 2017?
Ready for 2017's challenge? For English version, scroll down this page!
Ecco la terza edizione a Palermo della Tournée di Arthur Hull 🙂
Il weekend, facilitato da Arthur Hull e Harshil Filippo Chiostri è caratterizzato da:
_ FAC: Training di base per facilitatore di Drum Circle, di Village Music Circles (VMC)
_ CHAL: Facilitator's Challenge per facilitatori già diplomati VMC
_ Drum Circle facilitato, aperto a tutta la città
_ Basic Drum Circle Facilitator's Training/Playshop, programma di massima:

Drum Call/La "Chiamata dei Tamburi" • Stop Cuts/Segnali di Stop • Sculpting/Scolpire
20 ore di training, da venerdì a domenica pomeriggio, in un weekend stracolmo di didattica ed esercizi esperienziali di facilitazione.
Progettato per dare ai partecipanti la confidenza, gli strumenti e l'ispirazione necessarie a facilitare un Drum Circle/evento ritmico adatto alla più ampia varietà di persone e tipologia di gruppo, per aiutarti a costruire e rafforzare la tua comunità ritmica.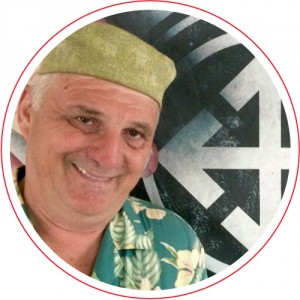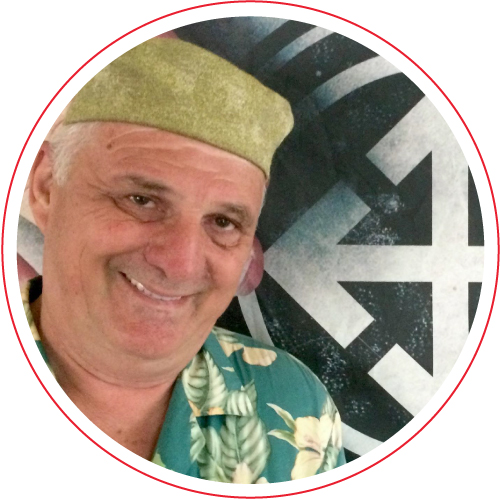 Il programma del corso includerà didattica d'insieme ed esercizi in piccoli gruppi per sperimentare gli apprendimenti degli elementi di facilitazione via via presentati.
Gli esercizi saranno insegnati sequenzialmente, usando movimento, voce , strumenti musicali e giochi ritmici improvvisati, in modo da semplice a più complesso, via via che le abilità dei facilitatori migliorano progressivamente.
I partecipanti al VMC Basic Facilitator Training:
• Impareranno tecniche ritmiche, giochi e attività per motivare gruppi di persone
• Svilupperanno le competenze di facilitazione necessarie a condurre eventi ritmici
• Riceveranno un feedback immediato riguardo gli apprendimenti in corso
• Svilupperanno una specifica tecnica di valutazione ( Critique Technique) tale da migliorare progressivamente le proprie competenze
• Esploreranno tecniche e stili di facilitazione personalizzati
• Scopriranno come evitare gli errori più comuni di un facilitatore principiante
• Comprenderanno come applicare le competenze apprese ai diversi tipi di popolazione

Gli obiettivi di apprendimento saranno raggiunti tramite lo sviluppo di:
• Abilità ritmiche basate su principi universali del suonare percussioni
• Esperienze con una molteplicità di stili, forme e strumenti musicali
• Attività strutturate per imparare la facilitazione tramite tonalità diverse, individuazione delle timbriche, variazioni nel tempo e diverse tecniche di orchestrazione
• Improvvisazione usando musica attraverso corpo, voce e attività di gruppo
• Costruzione e rafforzamento della comunità tramite il ritmo
E' suggerita la visione del video "The Art of Drum Circle Facilitation", dal sito www.drumcircle.com
Lettura richiesta: Drum Circle Facilitation: Building Community Through Rhythm di Arthur Hull
_Facilitator's Challenge (CHAL)
E' un programma sviluppato per quei facilitatori già diplomati con VMC che usano attivamente le tecnologie di VMC nei loro eventi. Il CHAL si sovrappone a qualsiasi training di 3 o 6 giorni.
Viene dedicato maggior tempo ad ognuno dei facilitatori, per la valutazione ed il miglioramento delle competenze.

Il training di base per facilitatori infatti include numerose opportunità per sperimentare liberamente le proprie capacità di facilitazione durante l'emozionante ed impegnativo "Jump-Time". Il Jump-Time offre diverse ore di divertente apprendimento, grazie alla possibilità di praticare ed esplorare nuove capacità in un'atmosfera ricca di supporto reciproco.
I facilitatori saranno incaricati e sfidati a varie esperienze volte a valorizzare e approfondire le loro competenze, a guidare esercizi con piccoli gruppi ed intanto essere valutati come parte del loro processo di apprendimento.
Connettendosi con altri colleghi facilitatori ognuno avrà l'opportunità di imparare nuove tecniche e strategie, e di confrontarsi su modalità di sviluppo del proprio lavoro.
Questa è un'opportunità per sfidare te stesso, praticare nuove abilità, ed essere amabilmente guidato dal tuo mentore Arthur…ed essere anche un po' da lui "tormentato"!
_DRUM CIRCLE – ore 18:30 di domenica 22 Ottobre – aperto alla città.
I dettagli:
Venerdì 20 Ottobre:
16:00-17:00 *1 Introduzione / Orientamento
17:00-20:00 *3 DCF Training
Sabato 21 Ottobre:
09:00-12:00 *3 DCF Training
12:00-13:30 *1.5 Pranzo
13:30-17:00 *3.5 DCF Training
17:00-17:30 *0.5 Pausa
17:30-20:30 *3 DCF Training
21:45 Late Night
Domenica 22 Ottobre:
09:00-12:00 *3 DCF Training
12:00-13:30 *1.5 Pranzo
13:30-16:00 *2 DCF Training / Preparazione Open Drum Circle
16:00-17:00 *1.5 Cerimonia di chiusura/ Setup per il Drum Circle
18:00 DRUM CIRCLE aperto alla città
A CHI E' RIVOLTO
Il Basic Drum Circle Facilitator's Training/Playshop si rivolge ad Insegnanti, Educatori, Musicisti, Musicoterapeuti, Medici, Clown terapeuti, e tutte quelle persone che usano il ritmo per nutrire il benessere di gruppo. E' un corso accreditato dal MIUR (Ministero dell'Istruzione) , quindi i docenti che ne hanno possibilità possono iscriversi tramite Carta Sofia.
Il CHALLENGE è rivolto a chi è già un facilitatore diplomato VMC, cioè a chi ha partecipato o al training di 3 giorni o a quello di 6 giorni.
IL NETWORK
Questa esperienza darà la possibilità di connettersi ad un network di facilitatori, musicotapeuti, professionisti, nuove persone con cui collaborare in giro per l'Italia ed il mondo.
DOVE
Palermo centro del Mediterraneo. Il corso avrà sede presso la scuola di musica "La Bottega Delle Percussioni", Cortile del Fosso 7 Palermo, Sicilia.
QUANDO
Il training/playshop si terrà dalle 16:00 di venerdi 20 Ottobre alle 20 di domenica 22 Ottobre 2017
ACQUISTA IL TUO TICKET: http://bit.ly/2moiNp2
DOVE DORMIRE
Avete mai dormito in un museo etnomusicale dove tutto suona?
Scegliete www.acasadiamici.com usando il codice sconto FAC o CHAL per avere una riduzione sulla tariffa.
CONTATTI
Per maggiori info scrivi a info@drumcircle.it o contatta gli
organizzatori: Claudia Vitale +39 328 3172205 – Santo Vitale: +39 3493212666
Prenota il tuo biglietto … non te ne pentirai 🙂
VIDEO DEL RAP 2016: http://bit.ly/2lUlyku
VIDEO DEL RAP 2015: http://bit.ly/26Z7oy3
VMC website: http://bit.ly/1TLjsgF
La bottega delle percussioni: http://bit.ly/2lGvaNh
DrumCircle.it: http://bit.ly/2mhI6MM
_____________ENGLISH___________________________
Are you ready for 2017's challenge?
The third edition of Arthur Hull's Tournée in Palermo, next Autumn!
The program, co-facilitated by Arthur Hull and Harshil Filippo Chiostri, is organised as follows :
_ Basic Drum Circle Facilitator's Training
_ Facilitator's Challenge
_ Community Drum Circle, open to the city!
_ Basic Drum Circle Facilitator's Training
Drum Call • Stop Cuts • Sculpting
20 hours of training for Facilitators from Friday to Sunday afternoon.
A weekend packed with information and hands on facilitation experiences.
Designed to give participants the confidence, tools and inspiration necessary to facilitate a drum circle or rhythm-based event for a variety of populations and group sizes and build their own rhythm community.
The program format will include group instruction and discussions combined with small group break-out exercises that reinforce the learning of the foundational facilitation elements presented.
Exercises are taught sequentially so as to become progressively more complex as the facilitators' skills develop throughout the weekend. Participants experience multiple small group activities using movement, voice, musical instruments, and improvisational rhythm games.
Participants of VMC Basic Facilitator Training will:
• Learn rhythm techniques, games and activities to motivate groups
• Develop the facilitation skills necessary to lead rhythm events
• Receive immediate feedback on skills learned
• Develop a critique-technique process for skills learning
• Explore personal facilitation techniques and styles
• Discover how to avoid the most common mistakes of the beginning facilitator
• Understand how to apply facilitation skills to diverse populations
Learning objectives will be achieved through skills development in:
• Percussion skills based on universal principals of drumming
• Experience with a variety of musical styles, forms and instruments
• Activities structured to teach facilitation using pitch dynamics, timbre
discrimination, tempo variations and orchestration techniques
• Improvisation using body-music, vocals & group activities
• Community Building Through Rhythm
Suggested video: "The Art of Drum Circle Facilitation", fromwww.drumcircle.com website
Required Text: Drum Circle Facilitation: Building Community Through Rhythm by Arthur Hull
Facilitator's Challenge (CHAL)
The Facilitator's Challenge is designed for VMC graduates who are actively using VMC's technologies in their programs. The Challenge Course overlaps any 3-day or 6-day Playshop.
More time is given for individual attention, critiques, and skills building.
The Basic Facilitator's Training/Playshop includes extensive opportunities to freely experiment during the exciting and challenging freeform "Jump-time!".
This jump-time offers many hours of learning fun, practicing and exploring new skills in a supportive environment.
During the course of the Basic Facilitator's Playshop the Challenge participants will be tasked to demonstrate specific techniques and mentor small group exercises and be critiqued as part of their learning process..
Networking with peer facilitators in this program will offer opportunities to learn new techniques and strategies as well as business development skills.
This is a chance to challenge yourself, practice new skills and be lovingly mentored and 'tormentored' by Arthur!
DRUM CIRCLE on Sunday afternoon – h17:30 – will be a open to all the city.
Details
Friday 20th October
16:00-17:00 *1 Basic Intro / Orientation
17:00-20:00 *3 DCF Training
Saturday 21st October :
09:00-12:00 *3 DCF Training
12:00-13:30 *1.5 Lunch
13:30-17:00 *3.5 DCF Training
17:00-17:30 *0.5 Break
17:30-20:30 *3 DCF Training
21:45 Late Night
Sunday 22nd October :
09:00-12:00 *3 DCF Training
12:00-13:30 *1.5 Lunch
13:30-16:00 *2 DCF Training / Prep for CommunityDC
16:00-17:00 *1 Closing Ceremony/ DC Setup
18:30 DRUM CIRCLE open to the city
TO WHOM IS ADDRESSED
The Basic Drum Circle Facilitator Training/Playshop is designed for Tutors, Educators, Musicians, Doctors, Music-therapists, Clown-therapists and any person who uses rhythm to bring wellness in a group. The CHALLLENGE program is designed for graduate VMC Facilitators .
THE NETWORK
This experience gives one the opportunity to be part of a network consisting of facilitators, music-therapists, professionals and new people coming from all parts of the world to collaborate with.
VENUE
Palermo, centre of the Mediterranean. The training will take place at the Music School "La Bottega Delle Percussioni", road ' Cortile Del Fosso 7′, Palermo, Sicily.
DATE & TIME
The training will be held from Friday 20th of October at 16:00 to the Sunday 22nd of October at 20:00.
WHERE TO BUY TICKETS : http://bit.ly/2moiNp2
WHERE TO SLEEP
Ever slept in an etno-musical museum where everything makes sound and is playable?
Choose www.acasadiamici.com to reserve use the promo code FAC or CHAL
CONTACTS
For more information write to info@drumcircle.it or call the organizers : Claudia Vitale +39 328 3172205 – Santo Vitale: +39 3493212666.
Reserve your ticket … you'd never regret it
VIDEO DEL RAP 2016: http://bit.ly/2lUlyku
VIDEO DEL RAP 2015: http://bit.ly/26Z7oy3
VMC website: http://bit.ly/1TLjsgF
La bottega delle percussioni: http://bit.ly/2lGvaNh
DrumCircle.it: http://bit.ly/2mhI6MM